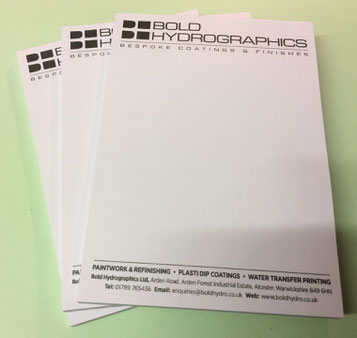 We've just dropped the price of our promotional notepads!
What better way to spread your company name than by handing out promotional notepads to you clients?  Not only are you getting your company name on your clients desk everyday, but you are also spreading the word even further every time your client makes a note and hands it to someone else.  Win-Win!!
And now, it's even more affordable with our new lower prices.  
Have a look at the new range here.